This open house was active from Feb 11-27, 2022. Information on this website may no longer be current. Email us for more information.
Project design map
We are widening Cornell Road between 102nd and 113th avenues with a center turn lane, buffered bike lanes and sidewalks. The map below shows the impacts.

Typical road cross section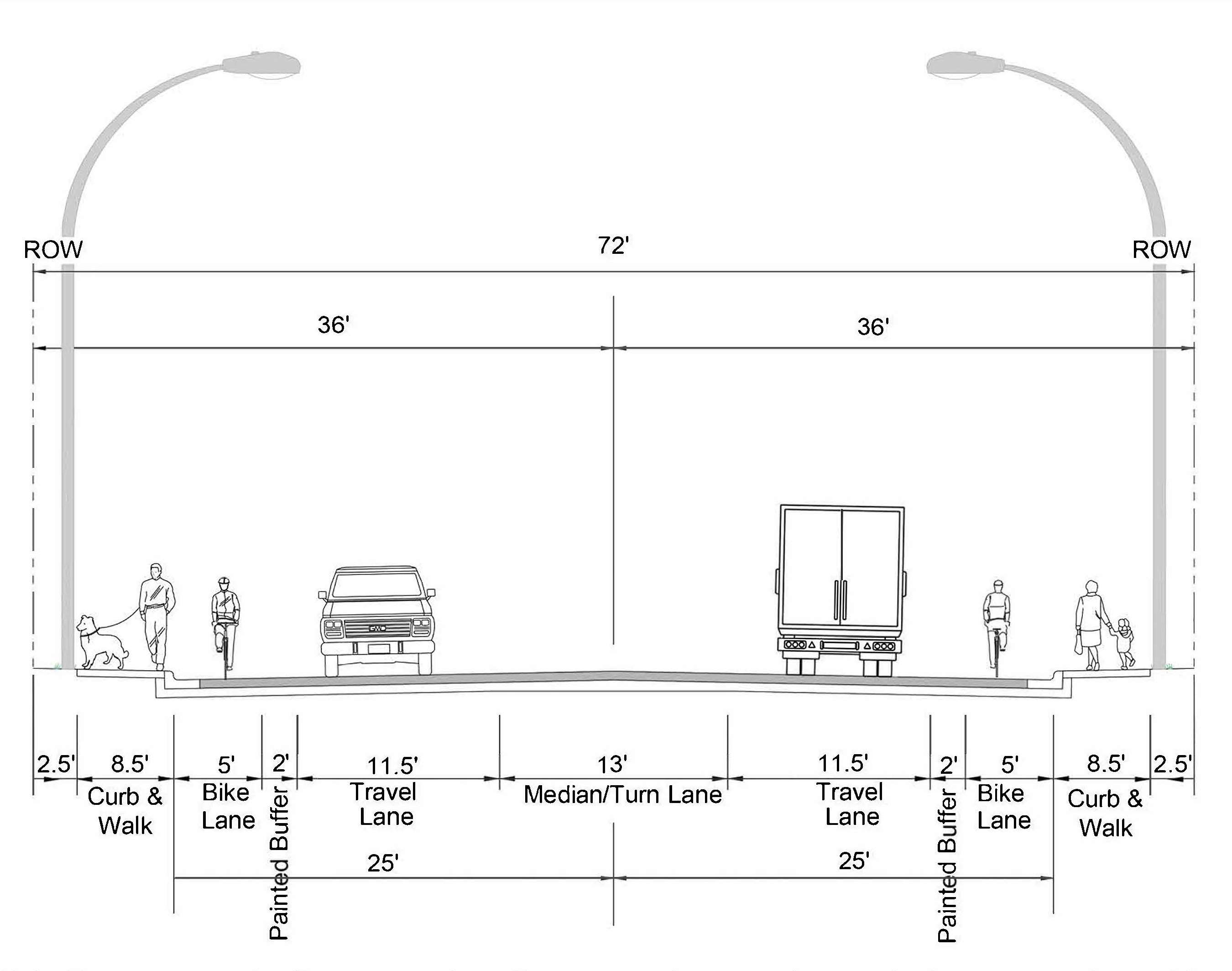 Mailbox cluster locations
The United States Postal Service requires that we install lockable cluster mailboxes. If you live in the project area, you will receive your mail at one of the locations below. You may fill out an application at your local post office if you wish to continue direct mailbox service to your property. Washington County does not manage this process or have decision making authority regarding mailbox locations or mail delivery.

West cluster mailbox locations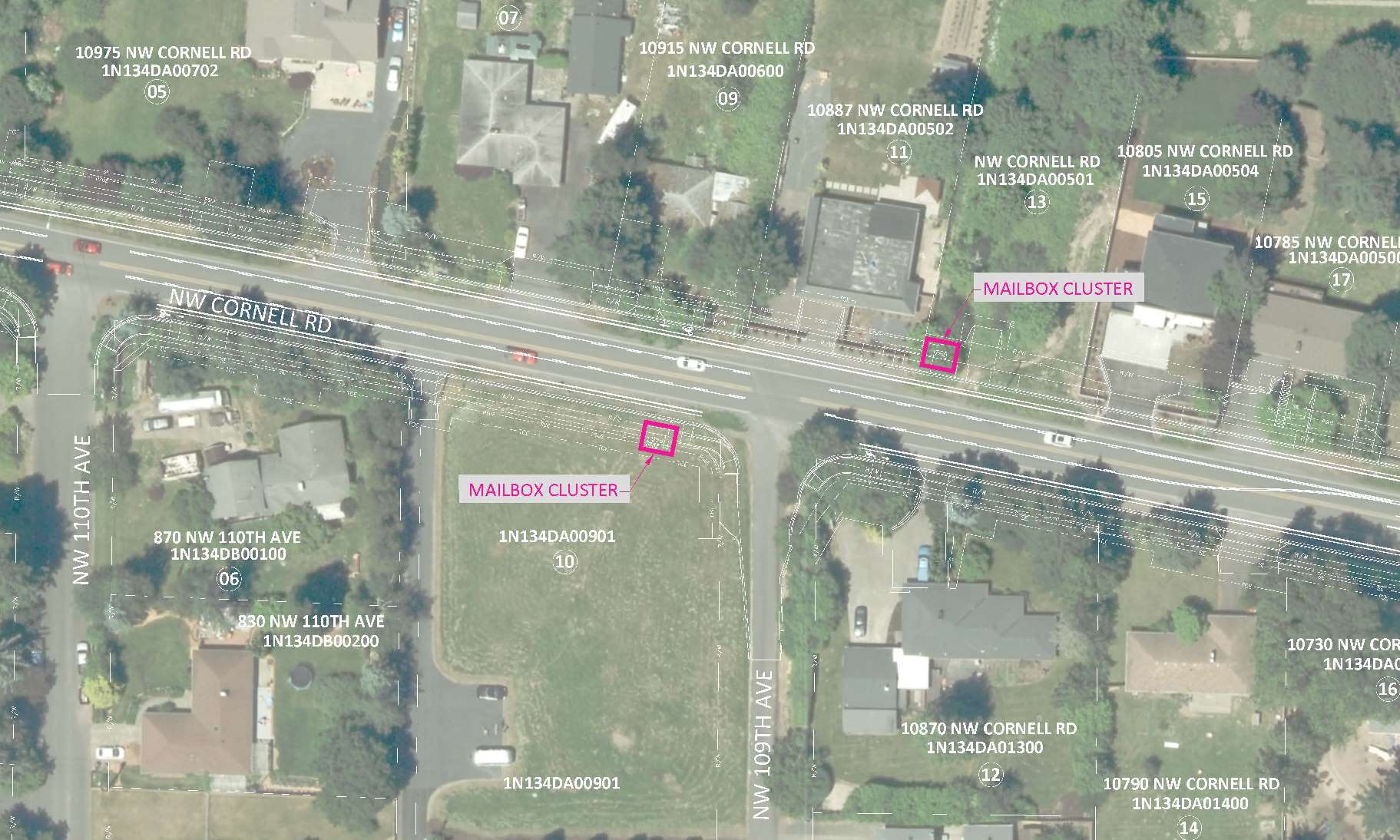 East cluster mailbox locations